When possible and practical, I like to include the details of a packing list for my various adventures. Partly, this is to perhaps help others in their journeys. I have to admit, though, to a certain selfish agenda. You see, I struggle with the packing. I want to have all the right things at all the right times. Kind of a tall order when you are allotted fifty pounds and one bag. Also, I want to be a minimal traveler. You know, the one who rolls through the airport, jauntily toting one weekender bag which will sustain her for a month or more in a foreign country. I have a long ways to go.
The packing for this trip was instructive. Mostly because I kind of messed it up. So I thought I would share. Maybe it will help both of us next time around.
I'll start by confessing that I packed for the trip I wanted to have, not the trip I was actually going to have. Pretty much always a bad idea. You see, I wanted to escape for a sunny and relaxing getaway, replete with lounging in the sun, running, yoga, hot tubbing, strolling through the nearby small town, and sipping wine at sun soaked wineries. I envisioned a lot of sun and outdoor time. Never mind that the forecast called for clouds, rain, and highs in the upper 50's. Not to worry. I'd just bring layers.
My other posts about this trip will detail what we did, for now we will just focus on what worked, and what didn't, from the packing standpoint.
Yes:
-Hat (for sitting in the hot tub during a rain storm. Also for wearing while snagging croissants in the early morning pre-shower hours)
-Running clothes (short sleeve top with arm warmers, crop leggings, headband, lightweight mittens, socks, water bottle)
-Comfy pajamas, like these from Cuyana. Seriously, these are the best!
https://www.cuyana.com/dw/image/v2/BDQQ_PRD/on/demandware.static/-/Sites-master-catalog-cuyana/default/dw07e5420a/pdp_white_hero_900x900_ja20_frenchterrytaperedloungepant_black_0325_4.jpg?sw=1600
-Hanro tank. This is the only multipurpose cami you need and is perfect for travel. It can layer under anything and is so comfortable you will wear it for lounging and sleeping, too.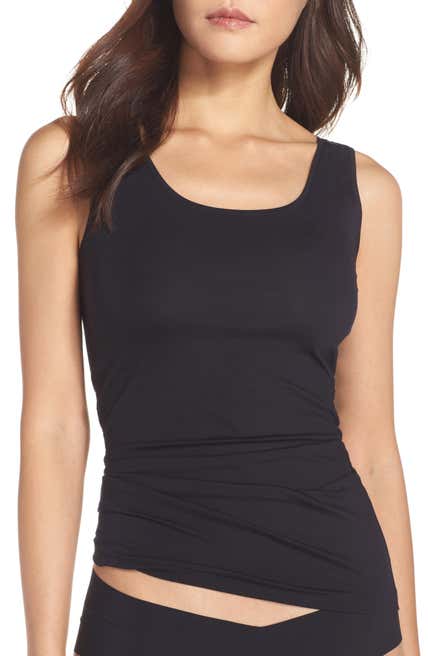 -Lounge wear (one pair joggers and one pair tights, two zip up lightweight sweatshirts)
-Swimming suits (more than one so that you always have a dry one)
-Patagonia pull over fleece (absolutely essential for staying warm)
-Light weight rain jacket (for staying dry; obviously)
-Other essentials: jeans, long cardigan style sweaters, long sleeved white button down shirt, two short sleeved casual shirts, one long sleeved casual shirt
Needed:
-More lounge wear, much more lounge wear (bought a pair of Vuori joggers and a comfy hoody at the running store to round out my lounge attire)
-One or two more long sleeve, fitted shirts that could layer under a fleece, jacket or vest.
-Slippers (What was I thinking? The house was chilly and the floors downright cold. Purchased a pair of thick socks to get by.)
-Warmer jacket and/or vest
No:
-Too many sweaters that I thought I would wear alone (but it was too cold) and they were too bulky or loose for layering.
-Too many short sleeve shirts. Believe the weather. It's usually correct.
Despite my clothing misses, my shoe game was on point. Birkenstocks, Oofos slides, running shoes, Paul Green sneakers, All Bird slip ons. Spot on.